Looking to the future, Visionary Homes makes life more convenient with smart home technology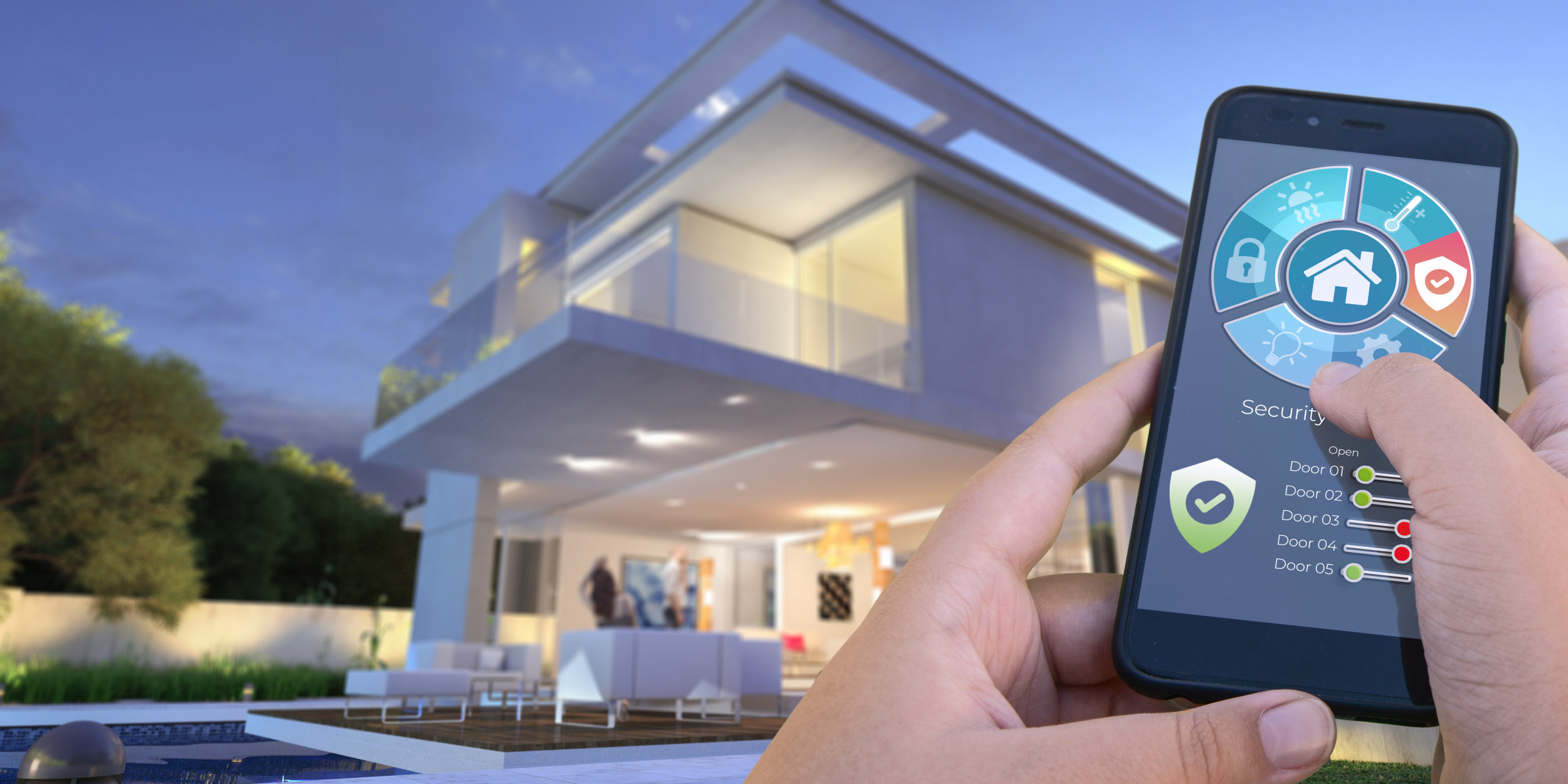 Technology has become an integral part of our lives, transforming the way we interact with our surroundings. One area that has seen significant advancements is home automation, particularly the rise of smart home technology. Visionary Homes, a pioneering company in this field, is at the forefront of creating innovative solutions that make our lives more convenient and efficient. By leveraging the power of smart devices, interconnected systems, and artificial intelligence, Visionary Homes is revolutionizing the way we live.
The Importance of Smart Home Technology
With the increasing complexity of modern living, it's crucial to find ways to simplify and streamline our daily routines. Smart home technology offers a range of benefits that enhance convenience and promote efficiency. By integrating various aspects of our homes into a unified system, we can control and monitor them remotely, making our lives more comfortable and stress-free.
Enhancing Convenience
One of the primary advantages of smart home technology is the convenience it provides. Imagine being able to adjust the thermostat, turn on the lights, or even start the coffee machine from the comfort of your bed. With smart home devices, these tasks are easily accomplished through voice commands or a simple tap on your smartphone. No more fumbling for multiple remotes or manually adjusting settings. Everything is accessible at your fingertips, making your daily routines more efficient and enjoyable.
Promoting Efficiency
Smart home technology not only simplifies our lives but also helps us become more energy-efficient. By utilizing sensors and automation, these systems optimize energy consumption based on our habits and preferences. For example, smart thermostats can learn our temperature preferences and adjust accordingly, saving energy and reducing utility bills. Similarly, intelligent lighting systems can automatically turn off lights when no one is in a room, minimizing wasted electricity. These small adjustments collectively contribute to a greener and more sustainable future.
Visionary Homes: Pioneering Smart Home Solutions
Visionary Homes understands the transformative potential of smart home technology and has developed cutting-edge solutions to meet the evolving needs of homeowners. Their commitment to innovation and quality sets them apart in the market.
Cutting-Edge Features
Visionary Homes offers a wide range of smart home devices and systems, each equipped with cutting-edge features. From voice-controlled assistants to smart locks, security cameras, and automated appliances, their products provide seamless integration and advanced functionality.
Integration and Compatibility
One of the key strengths of Visionary Homes is their focus on integration and compatibility. Their systems can easily communicate with each other, allowing homeowners to control and manage multiple aspects of their homes through a single interface. Whether it's adjusting the temperature, monitoring security, or managing entertainment systems, everything is seamlessly interconnected, offering a unified and intuitive user experience.
How Smart Home Technology Impacts Daily Life
The impact of smart home technology on our daily lives cannot be overstated. It revolutionizes the way we interact with our homes, providing a range of benefits that enhance security, energy management, and automation.
Intelligent Security Systems
Smart home security systems go beyond traditional alarms and surveillance cameras. They utilize advanced technologies such as facial recognition, motion detection, and real-time notifications to keep your home secure. With remote monitoring and control, you can ensure the safety of your loved ones and property from anywhere in the world.
Energy Management and Sustainability
With rising concerns about energy consumption and environmental sustainability, smart home technology offers practical solutions. Smart thermostats, energy-efficient appliances, and solar energy integration are just a few examples of how homeowners can reduce their carbon footprint and contribute to a greener planet.
Seamless Home Automation
Gone are the days of manually performing repetitive tasks around the house. Smart home automation allows you to schedule and automate various activities. From adjusting the lighting based on time of day to automatically starting the dishwasher after dinner, these automated processes save time and effort, freeing you up to focus on more important aspects of life.
The Future of Smart Home Technology
As technology continues to advance at a rapid pace, the future of smart home technology looks promising. Exciting developments in artificial intelligence (AI) and the Internet of Things (IoT) are poised to take smart homes to the next level.
Advancements in Artificial Intelligence
Artificial intelligence is revolutionizing the way smart home systems operate. AI-powered assistants can learn from our behaviors and adapt to our preferences, creating a personalized and intuitive user experience. From voice recognition to predictive analytics, AI enhances the convenience and functionality of smart homes.
Internet of Things (IoT) Connectivity
The Internet of Things connects various devices and systems in our homes, enabling seamless communication and data exchange. This connectivity allows for greater control and monitoring, transforming our homes into intelligent and responsive environments. Imagine a future where your fridge automatically orders groceries when you're running low or your bathroom mirror displays your schedule for the day. These interconnected devices will make our lives more convenient and efficient than ever before.
Enhanced User Experience
The ultimate goal of smart home technology is to provide an enhanced user experience. With intuitive interfaces, personalized settings, and anticipatory automation, smart homes will seamlessly integrate into our lives, making everyday tasks effortless and enjoyable.
Embracing the Convenience of Smart Homes
With the rapid advancements and increasing accessibility of smart home technology, more and more people are embracing its convenience. Visionary Homes' innovative solutions are empowering homeowners to create a living environment that is both technologically advanced and user-friendly.
Looking to the future, smart home technology is set to revolutionize the way we live. Visionary Homes, with its cutting-edge products and commitment to innovation, is at the forefront of this transformation. By embracing smart home technology, we can enjoy enhanced convenience, improved efficiency, and a more sustainable lifestyle. The future is smart, and Visionary Homes is leading the way.